March 11, 2014
I am the boss! Let
s ban bossy and a few other terms, too!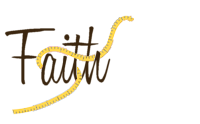 Posted by

Unknown
at 12:35 AM
0 comments
Links

February 20, 2014
This diva has been doing the most when it comes to job hunting and going to school. I am looking for a new gig in Project Management and I have started my classes for my MBA in Technology Management. All of this while being a full-time wife, mom, and daughter.
I hope all of you are doing well and that you made through the holidays, snow, ice, and earthquake! I am great and just wanted to share a little of what was going on with me.
I have been seeing in the news information about Rosy O'Donnell having a Vertical Sleeve Gastrectomy. She slammed Starr Jones for it because Starr had not be transparent about the procedure. She went to say that she would only suggest doing this if you are 100 lbs overweight.
I have seen a bunch of folks with no more than 50 lbs to loose have the VSG and it is really shocking to me. What are your thoughts about this new trend in Bariatric Surgery. Please leave your comment below and talk with you later.
Smooches!