On Thursday September 5, 2013, I had the pleasure of speaking with a person in the Weight Loss Surgery community I found to be completely fascinating! I received a call from him a few months ago for help in putting together a WLS support get-together. After speaking to and listening to him talk about the goals he had for an Atlanta support group, and weight loss surgery from the male perspective, I knew he was passionate about his undertakings and I invited him to share his story with you on my blog.
Bryson "BMoney" Jenkins is absolutely ecstatic about the platform he has built in to advance the cause of fighting childhood obesity and being a weight loss advocate. "I want to repair some of the wrong answers from experiences earlier in my life", Jenkins commented. Without those experiences, though, he wouldn't be the strong man he is today. He says that his life was a series of trials and errors, but he is one step closer to succeeding at his dreams.
Jenkins explained to me that he and God had somewhat of an understanding and he communicates with him through quiet reflection, meditation, and prayer each day, always asking himself what is it that he has to learn from his experiences. "I need to learn everyday." He spent 25 years being "trapped" with his weight preventing him from creating the platform to reach his success as a performer/singer.
Like many American families, the good and the bad in everyone's life was celebrated with food. Food was always the catalyst to bring people together. Food was where he found his comfort. He stated that his was not a tragic childhood and that he was actually a pretty happy kid. He loved his family and got along well with his parents and siblings. His family was like a lot of other families when he was growing up where both his Mom and Dad worked. Since he was the youngest of his siblings, but he often cared for them while his parents worked, but this also gave him the opportunity to overeat. His eating was such a concern to his parents, his Dad would chain the refrigerator.
He got along well with people and always tried to make others laugh, even if it was at his own expense. He often tried to make people laugh, and through that laughter he would eat more. He even admitted to a trick he did by putting an entire apple in his mouth and eating it. Jenkins said that whatever he did, he had to do it in a "grand" manner.
When he was away from friends and family, and outside of his comfort zone, he knew he could turn to food. He realized that overeating had its consequences as well. He recalled times of going to Six Flags and not being able to ride any of the rides because he could not fit into any of them. He also recalled how hard it was to find clothes, or to have to shop for "big kids" or "husky" clothes. Although, he got along well with people in middle school, the teasing was bad in high school He could make people laugh in school, but he couldn't hang out with the cool kids, the jocks, or the cheerleaders because he wasn't able to participate in their physical activities due to his weight. He found he sought attention from these people to mask or deflect his weight, and Jenkins just wanted to be respected just like everyone else.
He went above and beyond to do other things well, and that included singing. Jenkins talent was singing and when he opened his mouth to belt out a note, he would transcend all of the names and teasing and become a star. High school became what he considered bad for him because he felt he always had to be the big funny guy who could sing. "That boy can sang," so many people commented whenever he sang at an event or talent show. The first talent show he entered, he turned heads by singing "
Love
" by Musiq Soulchild. He remembered the initial jeers from the crowd until he began to sing the song and then he knew he wowed them! It was at this point he was inspired to pursue his music. He held on to that and keep the notion of succeeding as a singer/songwriter in the back of his head.
Age 19 was when co-morbidities began creeping up on Jenkins. His blood sugar level was tested and it was 932, yet he ignored the signs and still ate to relieve his pain. At the age of 21, Jenkins was at his highest weight of of 450 lbs. He ignored his health and one day while eating before a show, he suffered a mild stroke! As incredible as that sounds, he continued to deny he was in jeopardy, and continued to suffer the effects of his being overweight. Chest pains and heart palpitations led Jenkins to a mild heart attack, but none of this was a wake up call to the talented artist. An injury to his toe almost lead to its amputation due to the diabetes, and it was at that point, Bryson Jenkins realized that he would not be able to pursue his career and continue with the things he wanted to accomplish most by being "morbidly obese". He felt he was literally "killing" himself "being happy...", or forcing himself to be happy.
Over consumption, for him, was always in the form of entertainment -- he celebrated through food like so many others. In reflection he could not do another diet, nor did he have the time the time or the inclination. His clock was ticking! Realizing that something had to be done to save himself, he researched procedures for Bariatric surgery. He initially gravitated toward the Lap-Band surgery, however, his surgeon suggested that if he wanted to lose the weight he really needed to be healthier, he would need to go the route of a Gastric Bypass. It took him a year to research and eventually decide to have the surgery. What clinched the "deal" for Jenkins was when he was at the age of 20, his mother opted to take out a life insurance policy on him. Taking 13 pills only maintained his high cholesterol, high blood pressure, diabetes, and sleep apnea. Jenkins did not want to just maintain, he wanted to be cured!
His surgeon took the best care of him by educating him, and prepping him, but Jenkins credits his surgeon with saving his life. On January 4, 2010, Bryson "BMoney" Jenkins began a new life as many hundreds of people before him, and had Gastric Bypass surgery. Jenkins has lost 232 pounds and is living his life. He no longer has diabetes, high blood pressure, high cholesterol, or sleep apnea. He had one mishap with low iron, but maintains today that he keeps up with taking his vitamins and minerals, but really just takes the journey seriously and one day at a time. Maintaining a healthy weight for Bariatric patients is just as challenging as losing the weight initially. An astounding 70% of the people who have Bariatric procedures do not keep up with their regimen of eating a healthy, yet restrictive diet, and taking the necessary vitamins and minerals.
Many people have asked Jenkins about his weight loss and his methods and he encourages those people to lose the weight by eating healthy and exercise, leaving surgery as a last resort. But, he stated, that if you recognize yourself as being in "survival mode" where you are inches away from developing co-morbidities or worse, then consideration should be given to surgery.
While he has no regrets with his surgery, he recognizes that Bariatric surgery is a lifetime commitment to a lifestyle change. He knows now that keeping up his regimen is no one's responsibility, except his own. He is 100% satisfied with his decision and is ecstatic to see where to the experience will take him. He stated that as a man, he did not take the time to appreciate. Since his surgery many doors that were closed to him were somehow opened and he began to realize his goals and dreams of being a singer/songwriter. Jenkins now spends his time cultivating his craft, his music, songwriting, and designing websites. In the music industry he has worked with some top producers, but is most excited with his work with Multi-Platinum Recording Artist, Dave Tolliver. He reported that Tolliver also supports and is an advocate of the WLS lifestyle and is working with him on filming a reality show.
Upcoming events for Jenkins include a performance for the Weight Loss Surgery of America during Obesity Week. He will perform some of his songs and introduce some snippets of the reality show. He also has a single called, "I Can't", which will debut Europe. Jenkins will also be releasing a Zumba instructional video. All of these are such exciting parts of his new life!
Jenkins advice to readers is to be truly aware that it's not about the weight you lose, but about saving a life. Weight-loss surgery is NOT a quick fix, but a lifestyle change. Only speak with professionals about your procedure and make a conscious choice to speak with your family or friends, only if you want to. You don't want your decisions to be based upon someone's experience. It's your life and nothing else matters.
You can see Bryson "BMoney" Jenkins on the web at
http://www.bmoneyjenkins.com
for his blog, pictures, studio sessions, steps during the taping of the reality show, and highlights of his journey. Let's check out all of the good "BMoney" is doing and support him in his success by sharing his music and story.
Smooches!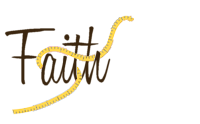 Note:
Pictures posted with permission of the artist. No part(s) of this article may be reproduced, transmitted, or distributed without the express consent of the author. Photos are the property of Bryson "BMoney" Jenkins, and may not be reproduced, distributed, or transmitted without the express permission of Bryson Jenkins.