Hi Divas and Divos!
I hope all of you had a fantastic weekend! I wanted to come back to you with a challenge today that would encompass what I have been trying to achieve on my site by encouraging each of you to express your inner diva in a positive way. With that in mind, here is the challenge! I want to see how each of you is building, maintaining, creating, nurturing, jumpstarting, or growing your inner diva. In the comments section please leave a message in 250 words or less on how you are living your "inner diva". You know we all have one that is trying to get out. How are you caring for or creating your diva?
The challenge will last for two weeks. I will read all of entries, and choose a winner. The winner will receive a 6 sample pack of Big Train Frappe protein powder, a Blender Bottle, one bottle of sugar-free Torani Caramel syrup.
The contest will end
September 15, 2012 at 12:00 am Midnight
. I will post the name of the winner and will contact you via email in order to get your address to mail your prize. Your email should be valid and only
one entry per person
will be accepted. If I am unable to contact the winner after three days, I will choose another entry that meets the requirements.
How to Enter
: 1. You must subscribe to this blog and leave your entry in comments below. Please be sure to leave your name and email address so I can contact you if you win. 2. "Like" Atlanta WLS Diva on Facebook. 3. Follw me on Twitter and tweet about the challenge, "Hey everyone, I just joined the Inner Diva Challenge at www.Atlantawlsdiva.com. Come on over and explore YOUR Inner Diva!"
If you have a blog, blog about the challenge on your site and send me the link so I can read it as well, also grab my button and post it on your site.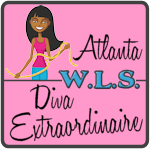 I hope you will also encourage your friends to join the challenge. I look forward to reading your entries and wish all of you the best of luck with your entries.
Smooches!